CONTACT US | CONCERTS | FESTIVALS | RUSH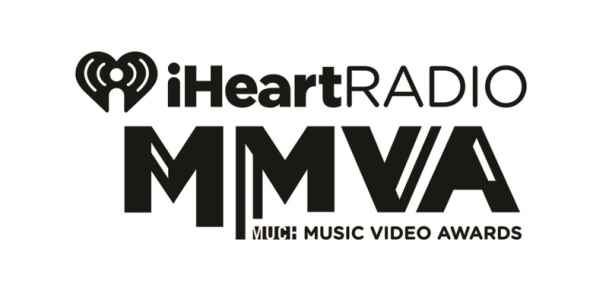 iHeartRadio MMVA 2017
June 18th, 2017 : Toronto, Ontario, Canada


Hosts: Alessia Cara and Joe Jonas

Co-Hosts: Liz Trinnear and Tyrone Edwards


Appearances By

Carly Rae Jepsen, David Mazouz, Dove Cameron, Jus Reign, Kat Graham, Lights, Massari
Scott Helman, Serena Ryder, Shawn Hook, Shenae Grimes-Beech, Tatiana Maslany
Torrance Coombs, Tyler Oakley, and Tyler Shaw


Performers

Arkells, Camila Cabello, DNCE, Iggy Azalea, Imagine Dragons, Jazz Cartier
Julia Michaels, Lorde, Niall Horan, and Post Malone


Presenters

4YallEntertainment, Bea Miller, Brandon Flynn, Hedley, Keke Palmer, KJ Apa
Lilly Singh, Martha Hunt, Nikki Bella, and Shay Mitchell



THE 2017 IHEARTRADIO MMVAs kicks off live coast-to-coast-to-coast, Sunday, June 18 at 9 p.m. ET, in simulcast on Much, CTV, and VRAK (check local listings to confirm broadcast times).

THE 2017 IHEARTRADIO MUCH MUSIC VIDEO AWARDS is also set to livestream on the iHeartRadio app as well as nine Virgin Radio stations. They are: Virgin Radio Toronto, Kitchener, London, Halifax, Montréal, Winnipeg, Edmonton, Calgary, and Vancouver.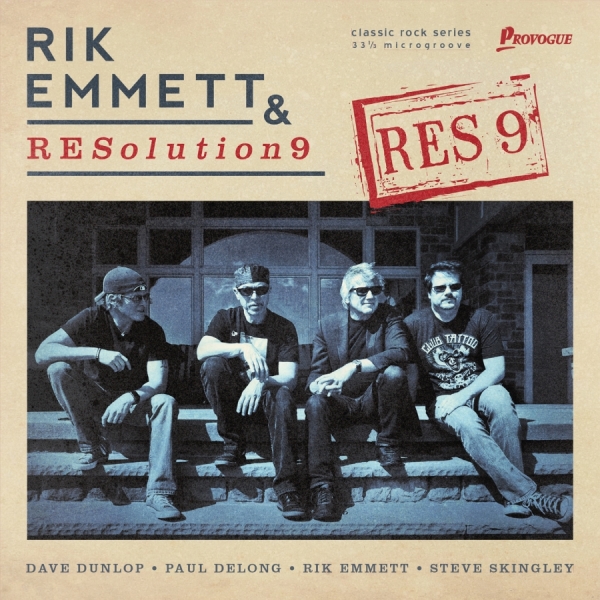 RIK EMMETT and RESOLUTION 9 present RES 9



I recently had the opportunity to catch up with Rik at Metalworks Studios in Mississauga and ask him a few questions. It was a great interview, Rik is a true gentlemen and one hell of a talented musician, you can check out the interview by clicking here.

Rik Emmett and Resolution 9 played last Saturday night in support of the Res 9 album at the Living Arts Centre in Mississauga. They mixed up some classic TRIUMPH songs along with news songs off of Res 9. Rik still has the chops, the nearly sold out crowd were in fine form singing along and showing their appreciation song after song and even during songs after a fine guitar solo. I hope that this show goes out on the road so many other TRIUMPH and Rik fans can enjoy it!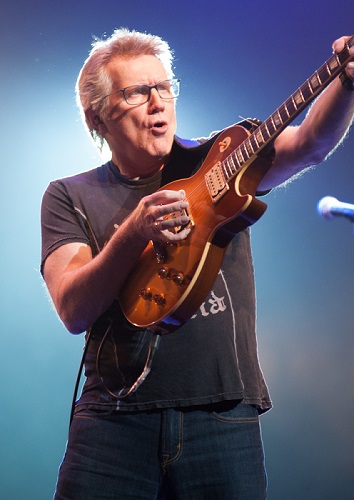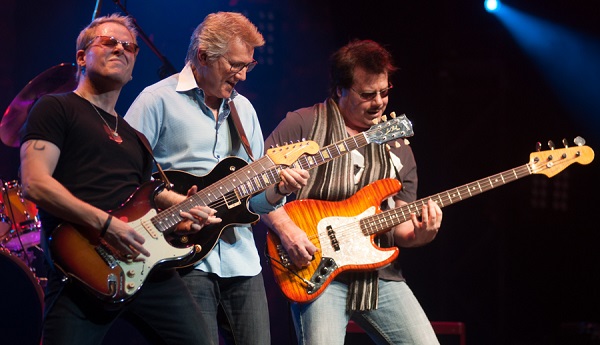 2016 WHAT HAS HAPPENED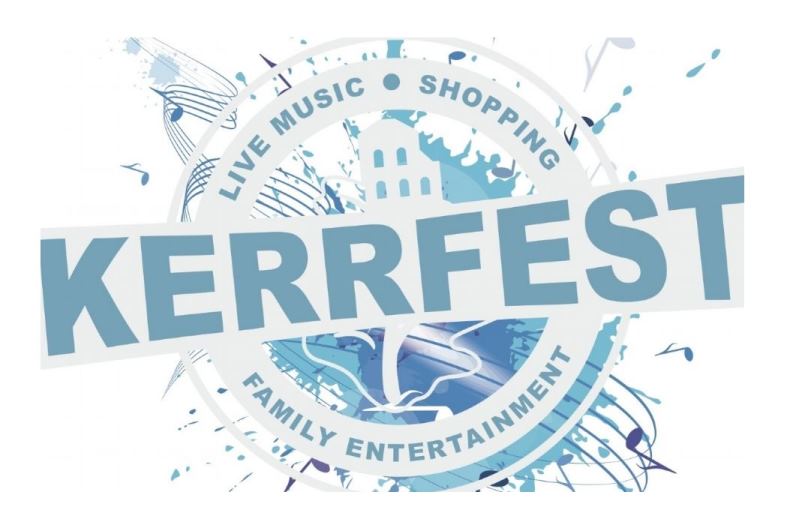 2016 KERRFEST

Friday September 9th and Saturday September 10th

Another great event! Thanks to all the sponsors, volunteers and people that attended!

Pictures

Bill Durst • April Wine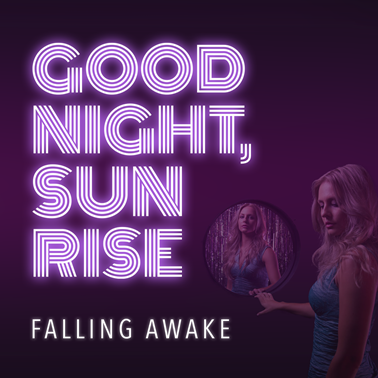 GOODNIGHT, SUNRISE - FALLING AWAKE



Falling Awake is Goodnight, Sunrise's sophomore album being released by Rejection Records on September 30. This high-energy band is taking the Toronto music scene by storm! The album release party is on September 29 and is being held at the Supermarket in Toronto. Tour dates in support of the album start on September 10 in Sudbury ending in London, England on October 18.



More on Falling Awake....






INTERNATIONAL SONGWRITING COMPETITION



August 31, 2016, Nashville, TN. -The International Songwriting Competition (ISC), the world's most prestigious music competition, is pleased to announce the addition of Dark Horse Institute as a sponsor. Their participation is extremely exciting for ISC, as they will provide valuable prizes to ISC winners to help further their music careers. Dark Horse Institute offers the chance to win studio time (the total package is valued at over $36,000) at one of the most celebrated recording studios, Dark Horse Recording, based in the Nashville area.

Dark Horse Institute is founded on the legacy of world-famous Dark Horse Recording studios, the home of Taylor Swift, Hunter Hayes, OneRepublic, Keith Urban, Matchbox 20, Tim McGraw, The Fray, Relient K, and countless others who have recorded their albums here.

Dark Horse Institute will be awarding the following at Dark Horse Recording studios:
Nine days of recording time to the overall Grand Prize winner
Two days of recording time for four First Place winners in the Christian, Country, Folk/Singer-Songwriter and Teen categories
Two days of recording time for one People's Voice winner
Two days of recording time to one ISC entrant who submits a song between now and September 7, 2016. Winner will be selected by ISC
More information about Dark Horse Institute's programs can be found at darkhorseinstitute.com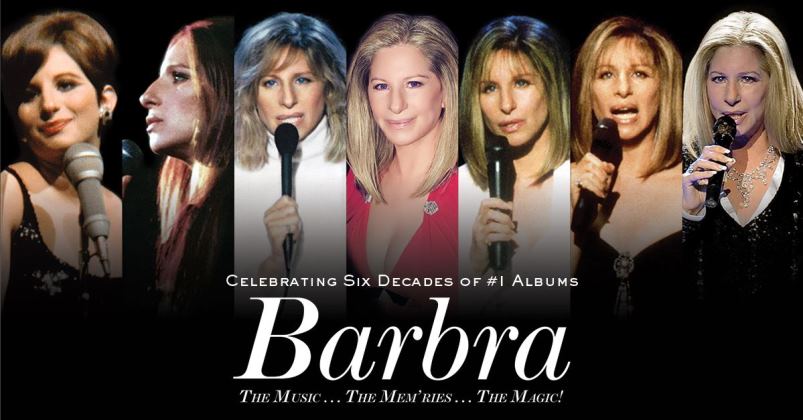 BARBRA STREISAND
THE MUSIC... THE MEM'RIES... THE MAGIC... TOUR



TORONTO, August 23, 2016 Barbra Streisand played the Air Canada Centre tonight – the ninth and final stop on her BARBRA: THE MUSIC…THE MEM'RIES…THE MAGIC! tour. The only recording artist to achieve #1 albums in each of six decades, Streisand began her show performing one of her hits from each of the six decades in its first half.

With the longest span of number one albums in history, Streisand has recorded 52 gold, 31 platinum and 13 multi-platinum albums in her career. ?She is the only woman to make the All-Time Top 10 Best Selling Artists list, an honor that includes fellow duet partners?Elvis Presley?and Billy Joel.

With her live performances being so rare and special, the excitement surrounding a Streisand tour is unequaled. Following a 27-year hiatus from live concerts, Streisand's 1994 world tour garnered a record-setting 5 million phone requests to Ticketmaster and sold out within the first hour. Her shows in fall 2006 broke house records in 14 of the 16 venues in which she played (in the other two arenas, Streisand already held the buildings' records).

Streisand's last tour in 2012, BACK TO BROOKLYN, highlighted an emotional return to performing in concert in her home borough for the first time since she was in grade school. Of the first of her Brooklyn shows, which helped inaugurate the brand new Barclays Center, The New York Times praised Streisand's "spellbinding voice" and noted, "Like few singers of any age, she has the gift of conveying a primal human longing in a beautiful sound." The Los Angeles Times said she "put the audience immediately under the spell of her folksy grandiosity. Streisand ... isn't just a star — she's a world view, a style of being, an entire cosmology, with the highest possible thread-count sheets. You don't just come for the music; you come for the whole church service. The sermon, broken up into bits, is inseparable from the songs."

Following a North American run, the tour broke records throughout Europe, and culminated in two spine-tingling performances in Israel, thrilling crowds who "loved her even before a perfectly-pitched note came out of her mouth," as described by Haaretz, "and every note was, indeed perfect."

Widely recognized as an icon in multiple entertainment fields, Streisand has attained unprecedented achievements as a recording artist, actor, concert performer, producer, director, author and songwriter. Streisand has been awarded two Oscars, five Emmys, ten Golden Globes, eight Grammys plus two special Grammys, a special Tony award in 1970, and two CableACE Awards – the only artist to receive honors in all of those fields of endeavor. Streisand received the Presidential Medal of Freedom from President Barack Obama this past November. Her many other honors include the American Film Institute's Lifetime Achievement Award, the National Endowment for the Arts Medal, three Peabody Awards and the French Légion d'Honneur. She is also the first female film director to receive the Kennedy Center Honors.

Streisand is a devoted philanthropist who works tirelessly to fight for what she believes in. A woman of action, Streisand founded The Barbra Streisand Women's Heart Center at Cedars-Sinai, helping to raise awareness and push research into women's heart disease, the leading cause of death among women.

Our review of the show...

TAGS #BABSTORONTO #BARBRASTREISANDTORONTO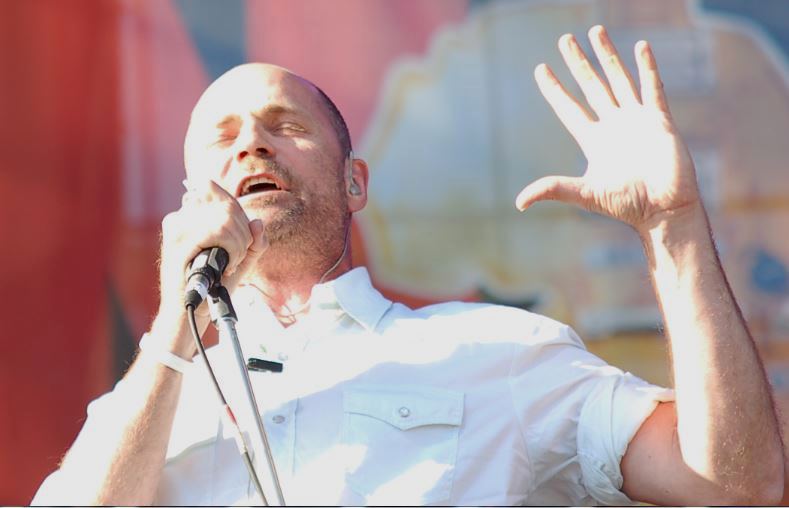 FANS ACROSS CANADA AND WORLDWIDE UNITE TO CELEBRATE CANADIAN ICONS THE TRAGICALLY HIP

ONE-THIRD OF ALL CANADIANS - 11.7 MILLION - TUNE INTO

THE TRAGICALLY HIP: A NATIONAL CELEBRATION

ACROSS ALL CBC PLATFORMS



August 21, 2016 – Last night, millions in Canada and around the world gathered around screens and radios and at hundreds of public viewing events worldwide to celebrate Canada's unofficial poet laureates, The Tragically Hip, as they brought down the house in an emotional and historic performance. According to Numeris*, the live, commercial-free broadcast of The Tragically Hip: A National Celebration reached 11.7 million (2+) Canadians across all CBC television, radio and digital platforms as Gord Downie, Paul Langlois, Rob Baker, Gord Sinclair and Johnny Fay played the final date of their Man Machine Poem tour at Kingston's K-Rock Centre. The concert special was also streamed 900,000 times in Canada and around the world. The nearly three-hour Saturday evening broadcast attracted an average minute audience of 4.04 million.

It was an honour and a privilege for CBC to bring this unprecedented event to audiences across the country and around the world. This is public broadcasting at its very best," said Heather Conway, executive vice-president, English Services, CBC. "For nearly three hours on a summer Saturday night, an entire nation paused to celebrate and pay tribute together. Thank you to Gord, Paul, Rob, Gord and Johnny for an intimate and unforgettable shared experience."

The broadcast event was the result of a partnership between CBC, The Tragically Hip and Insight Productions to celebrate the band's hometown stop on their 15-date sold-out cross-Canada Man Machine Poem tour, making it available to all Canadians and audiences around the world in a live, commercial-free, all-platform broadcast.

Formed in Kingston in the mid-80s, The Tragically Hip have sold millions of records worldwide, managing to enjoy both mass popularity and critical acclaim. The group released their first album in 1987, and have since released 14 studio albums, earning two diamond certifications and 20 #1 hits. The Hip has won 14 Juno Awards and was inducted into the Canadian Music Hall of Fame in 2005. They have also received the Governor General's Performing Arts Award, as well as honorary degrees from the Royal Conservatory of Music and most recently Queen's University.

The Tragically Hip: A National Celebration was produced by Insight Productions in association with CBC and Man Machine Poem Touring Inc.

TAGS #GORDDOWNIE #TRAGICALLYHIPKINGSTON #PAULLANGLOIS #GORDSINCLAIR #JOHNNYFAY #ROBBAKER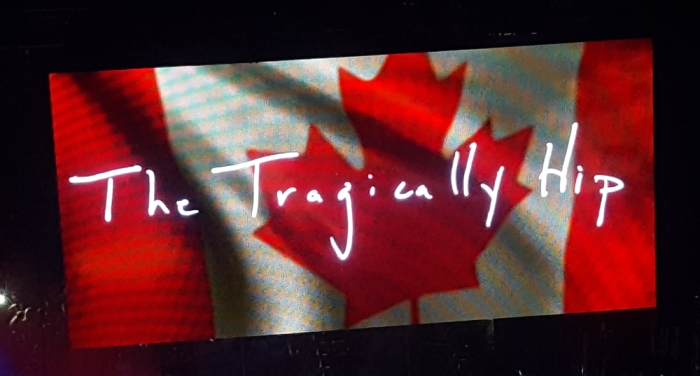 THE TRAGICALLY HIP FINAL SHOW from KINGSTON

CANADA COMES TOGETHER FOR THE TRAGICALLY HIP: A NATIONAL CELEBRATION, AUGUST 20 ON CBC

Fans in Canada and around the world will be able to watch historic Kingston concert live and
commercial free across all CBC platforms at 8:30 pm ET

420 community viewing events confirmed across Canada and internationally



The countdown is on as audiences in Canada and around the world prepare to come together to celebrate The Tragically Hip with CBC on Saturday, August 20, when the legendary Canadian rockers return to their hometown for the Kingston, Ontario stop of their Man Machine Poem tour. The Tragically Hip: A National Celebration will broadcast nationally and stream globally live and commercial free at 8:30 p.m. ET across CBC, CBC Radio One, CBC Radio One on SiriusXM Channel 169, CBC Radio 2, CBCMusic.ca/thehip, ICIMusique.ca, CBC Music's YouTube channel and Facebook page, and the CBC Music app on iPhone, iPad and Android devices as well as the new CBC Music app on Apple TV.

TAGS #GORDDOWNIE #TRAGICALLYHIPKINGSTON #PAULLANGLOIS #GORDSINCLAIR #JOHNNYFAY #ROBBAKER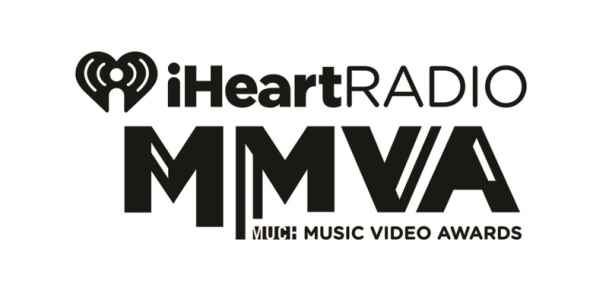 THE WINNERS

Video of the Year - Drake - Hotline Bling

Best Post-Production - Majid Jordan - Every Step Every Way

Best EDM/Dance Video - Grandtheft ft. Lowell - Quit This City

Best Director - Drake - Hotline Bling

Best Pop Video - Shawn Mendes and Camila Cabello - I Know Waht You Did Last Summer

Best Rock/Alternative Video - The Strumbellas - Spirits

Best Hip Hop Video - Drake - Hotline Bling

Best MUCHFACT Video - Majid Jordan ft Drake - My Love

iHeartRadio International Artist of the Year - Nick Jonas

Most Buzzworthy International Artist or Group - Fifth Harmony

Buzzworthy Canadian - Drake

iHeartRadio International Duo or Group of the Year - Macklemore and Ryan Lewis

Best New Canadian Artist - Alessia Cara

iHeartRadio Canadian Single of the Year - The Weeknd - Can't Feel My Face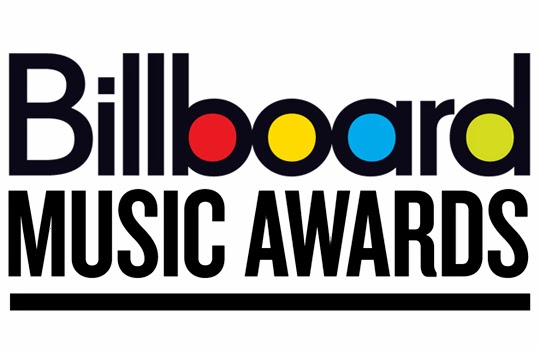 The 2016 Weeknd Awards, uhm, I mean Billboard Awards where held this past Sunday. Canada was well represented with Justin Bieber taking home two awards for Top Social Media Artist and Top Male Artist. Drake took home one award for Top Rap Artist and The Weeknd captured no less than 8 Billboard Awards! The Weeknd won Top R&B Song, Top 100 Artist, Top Song Sales Artist, Top Radio Songs Artist, Top Streaming Songs Artist, Top R&B Artist, Top R&B Album for "Beauty Behind the Madness", and Top Streaming Song Audio.

Adele took home 5 Billboard awards for Top Artist, Top Billboard 200 Album, Top Female Artist, Top Billboard 200 Artist and Top Seeling Song for "Hello".

Click here for the complete list of nominees and winners...



STEVEN WILSON - HAND, CANNOT, ERASE



My first exposure to Steven Wilson was via one of his creations, Porcupine Tree. I saw them live at the Sound Academy. I became an instant fan. I wonder, can one go solo and be as good, when it comes to Steven Wilson the answer is a resounding, YES! Hand, Cannot, Erase is a master piece and the concert absolutely brilliant! The evening featured the album in its entirety followed by a set of older and Porcupine Tree songs, what more can you ask for?

Concert Review...



CANADIAN WINNERS AT THE 2016 GRAMMY AWARDS

Congratulations to The Weeknd for taking home two Grammys, for Best Urban Contemporary Album and Best R&B Performance. Congratulations also to Justin Bieber for Best Dance Recording and Joni Mitchell took home her nineth Grammy for Best Album Notes.

The nominess and winners are...



2016 JUNO AWARDS

The JUNO Awards are being held in Calgary this year running from Monday, March 28th through to the awards show on Sunday, April 3rd which will be aired on CTV.

Check out our JUNOs page for nominees, performers, activities and ticket links...



YOU SAY PARTY

You say Party will release their first new album in six years with release parties on Feb 12th in Toronto at the Milk Glass and in Vancouver on Feb 20th. Click here for details.

Click here for details...



BRETT YOUNG'S SELF-TITLED EP NOW AVAILABLE

Toronto, ON (February 12, 2016) - After making a huge splash at his first Country Radio Seminar (CRS), Brett Young today releases his debut, self-titled EP.

Click here for details...



SARAH NEUFELD'S NEW ALBUM THE RIDGE.

Sarah Neufeld is embarking on an extensive North American tour in support of her new album.

Click here for details...


THE SPOT LIGHT
Blurred Vision - Democracy
YFE Your Favourite Enemies - Open Your Eyes
Steven Wilson - Routine