CONTACT US
WHAT'S HAPPENING...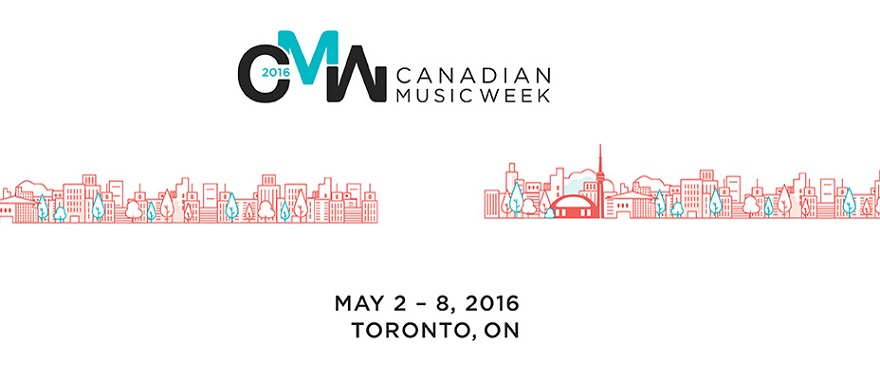 CMW - Canadian Music Week is one of Canada's Music Industry premier events. featuring conferences on Digital Media, Radio, Music, big time guest speakers, Film, Music and Comedy Festivals, International Marketplace this year highlighting the UK, a tradeshow, Industry, Live Music, radio Music, The Crystals, The INDIES and the 2016 Rosalie Award shows.



CMW - Canadian Music Week Home Page

Candian Music and Braodcast Insustry Awards Page
Thursday May 5, 2016, at the Sheraton Centre, Cocktails 6:00 pm, Dinner 7:00 pm

Candian Radio Music Awards Page
Friday May 6, 2016 at the Sheraton Centre, 12:00 pm - 2:00 pm

The Crystals Awards Page
Wednesday May 4, 2016 at the Sheraton Centre, Reception at 6:00 pm, dinner at 7:00 pm

The INDIES Awards Page
Wednesday May 4th, 2016 at the Phoenix Concert Theatre, Doors at 7:00 pm


Click here for TICKET info...


Nelly Furtado receives the 2016 Allan Slaight Humanitarian Spirit Award

Grammy-Winning Music Producer - Tony Visconti - A Life In Music





STEVEN WILSON - HAND, CANNOT, ERASE



My first exposure to Steven Wilson was via one of his creations, Porcupine Tree. I saw them live at the Sound Academy. I became an instant fan. I wonder, can one go solo and be as good, when it comes to Steven Wilson the answer is a resounding, YES! Hand, Cannot, Erase is a master piece and the concert absolutely brilliant! The evening featured the album in its entirety followed by a set of older and Porcupine Tree songs, what more can you ask for?

Concert Review...



CANADIAN WINNERS AT THE 2016 GRAMMY AWARDS

Congratulations to The Weeknd for taking home two Grammys, for Best Urban Contemporary Album and Best R&B Performance. Congratulations also to Justin Bieber for Best Dance Recording and Joni Mitchell took home her nineth Grammy for Best Album Notes.

The nominess and winners are...



2016 JUNO AWARDS

The JUNO Awards are being held in Calgary this year running from Monday, March 28th through to the awards show on Sunday, April 3rd which will be aired on CTV.

Check out our JUNOs page for nominees, performers, activities and ticket links...



YOU SAY PARTY

You say Party will release their first new album in six years with release parties on Feb 12th in Toronto at the Milk Glass and in Vancouver on Feb 20th. Click here for details.

Click here for details...



BRETT YOUNG'S SELF-TITLED EP NOW AVAILABLE

Toronto, ON (February 12, 2016) - After making a huge splash at his first Country Radio Seminar (CRS), Brett Young today releases his debut, self-titled EP.

Click here for details...



SARAH NEUFELD'S NEW ALBUM THE RIDGE.

Sarah Neufeld is embarking on an extensive North American tour in support of her new album.

Click here for details...


THE SPOT LIGHT
YFE Your Favourite Enemies - Open Your Eyes
Steven Wilson - Routine